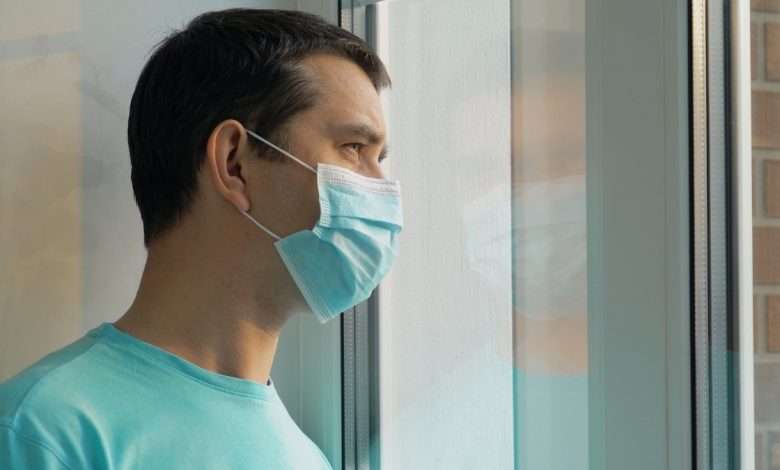 One of the most common complaint covid 19 patients display is sleeplessness, fear , anxiety associated with neurophysiologic symptoms such as confusion and worry for which ayurvedic treatments will be an effective medical strategy. Some suffer from suicidal tendencies too.The reason could be because of sudden isolation from family members, surrounded by complicated patients and news of death in an hospital atmosphere
This is seen in quarantined patients and their relatives too. This problem is everywhere across all age groups.Sleep deprivation can reduce immune system and increase inflammation in the body making a person more vulnerable to illness like hypertension, heart attacks and strokes .Ayurvedic hospital, Ayurhealing, treating all these post covid after effects with ayurveda treatments .
Ayurhealing, ayurveda hospital way is treating these post covid after effects is by integrating the goodness of Ayurveda and siddha and ayurvedic panchakarma treatments.
Exercise –  Regular exercise can help ease stress and Anxiety especially yoga and in particular pranayama. Therapies like Abhyangam with right oil ,based on your body type or prakriti

Shirodhara – Shirodhara is a proved therapy to tackle Anidra or sleeplessness ,this can be done using kashayam , oil, or  takra.

Nasyam Treatment – instilling medicated oil into to nostril is also one of the proven remedy for sleeplessness. Shirolepa and shirobasti is also found to be beneficial.

Diet – High intake of sugar and refined carbohydrates, alcohol and caffeine makes it difficult to fall asleep.
Medication – Just popping in sleeping pills don't address the underlying cause of the problem. There are various proved medication in Ayurveda and siddha that can help tackle the issue without any unpleasant side effects.


The above proved treatment plan can improve sleep, Energy and ability to function better, and ayurveda hospital , ayurhealing have well proved ayurveda  treatment regimen developed by Dr.Mini Nair,who is the founder and chief physician of Ayurhealing Ayurveda and Siddha hospital in Bangalore.

Dr.Mini Nair, who have decades of clinical experience in virological treatments  in ayurveda  is positively  curing the severe after effects  of post covid -19 truma. Here at Ayurhealing, we have the best team of Ayurveda physicians who have performed Ayurveda treatment many times under the supervision of Dr. Mini Nair – a renowned Ayurvedic physician in India. We provide in-house Ayurveda treatment for Post Covid recovery and rehabilitation, for 2-3 weeks. At our faculty, you get various options for accommodation as well. Here at Ayurhealing, you heal through nature with a professional team of experienced & caring Ayurvedic physicians backed by a team of compassionate nursing staff. One of the biggest benefits of treating neck pain through Ayurveda is that it eliminates the need for surgery and improves the quality of life. Also, it is 100% natural & holistic.