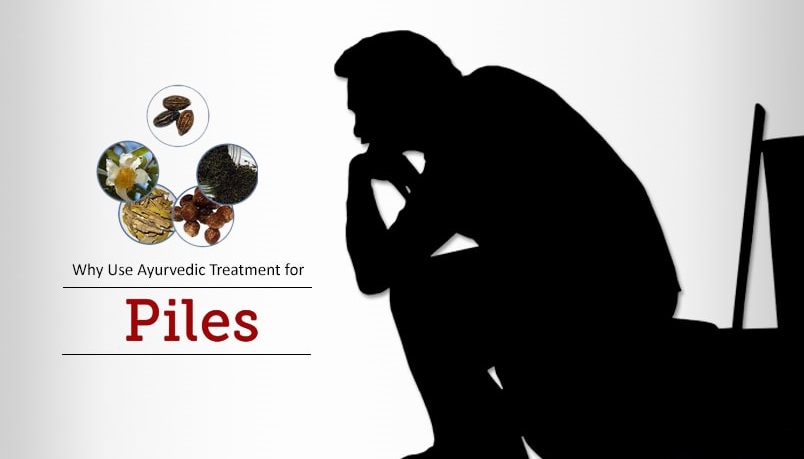 Another name of piles is 'Hemorrhoids' that can be defined as swelling and found inside and outside the anus. People often do not realize that they are suffering from piles because sometimes symptoms are visible and sometimes invisible. Thanks to Ayurveda that has a remedy to cure this disease. So you need not worry as the treatment of the piles is available.
According to the studies, the sole reason for the pile is constipation.
Ayurveda treatments in Bangalore are more common to treat such sorts of health issues. Here are some home remedies that work like a miracle to cure the piles.
1. Triphala powder
As we mentioned above, the major cause of piles is constipation and Triphala powder is the best remedy to cure constipation. Regular consumption of Triphala powder can remove constipation and ultimately prevent piles from developing.
How to consume?
Ayurveda experts suggest, taking 4 grams of Triphala powder in hot water before going to bed will work like magic for treating piles if taken regularly.
2. Light dinner
Your meal, meal timing, and meal quantity are some of the reasons for constipation. Studies suggest that we should eat food at night that is easy to digest. Elimination of piles requires the food that will not lead to constipation. Hence, you should avoid fiber containing food and
consume more light food at night. Apart from heavy food, say a big no to spicy food as well.
3. Water intake
Drinking adequate water throughout the day is always the best remedy to get rid of any health issue. To avoid constipation, drink a large amount of water throughout the day and lukewarm water in the early morning.
4. Salads
Salads like cucumber, carrot, beetroot and many more have anti-oxidant and anti-inflammatory properties which are beneficial to cure piles. Add some specific amount of salad with your meal or right after your breakfast to improve your digestive system. These salads also include Vitamin C and K which helps to improve your vein health.
5. Castor oil
Castor oil is rich in a wide range of properties like anti-oxidants, anti-bacterial and anti-fungal, thus this ingredient has the power to decrease the size of the piles and reduce the pain as well.

How to consume?

One can consume 3ml of oil in milk every night or oil can also be applied in the affected area. Regular intake and application of the oil can alleviate the pain and symptoms of piles.
Ayurhealing Ayurveda Hospital is the Best Ayurveda Hospital in Bangalore which urges patients to use the natural and home remedies to cure piles. Dr. Mini Nair, one of the leading doctors of the hospital, suggests the best and effective treatments and remedies for the patients of piles and other diseases. Being a woman, she understands the pain of the health disorder &  recovers any stage of the pile with Ayurvedic treatment. Thousands of doctors and hospitals claim to heal piles but Ayurveda is the most effective treatment.