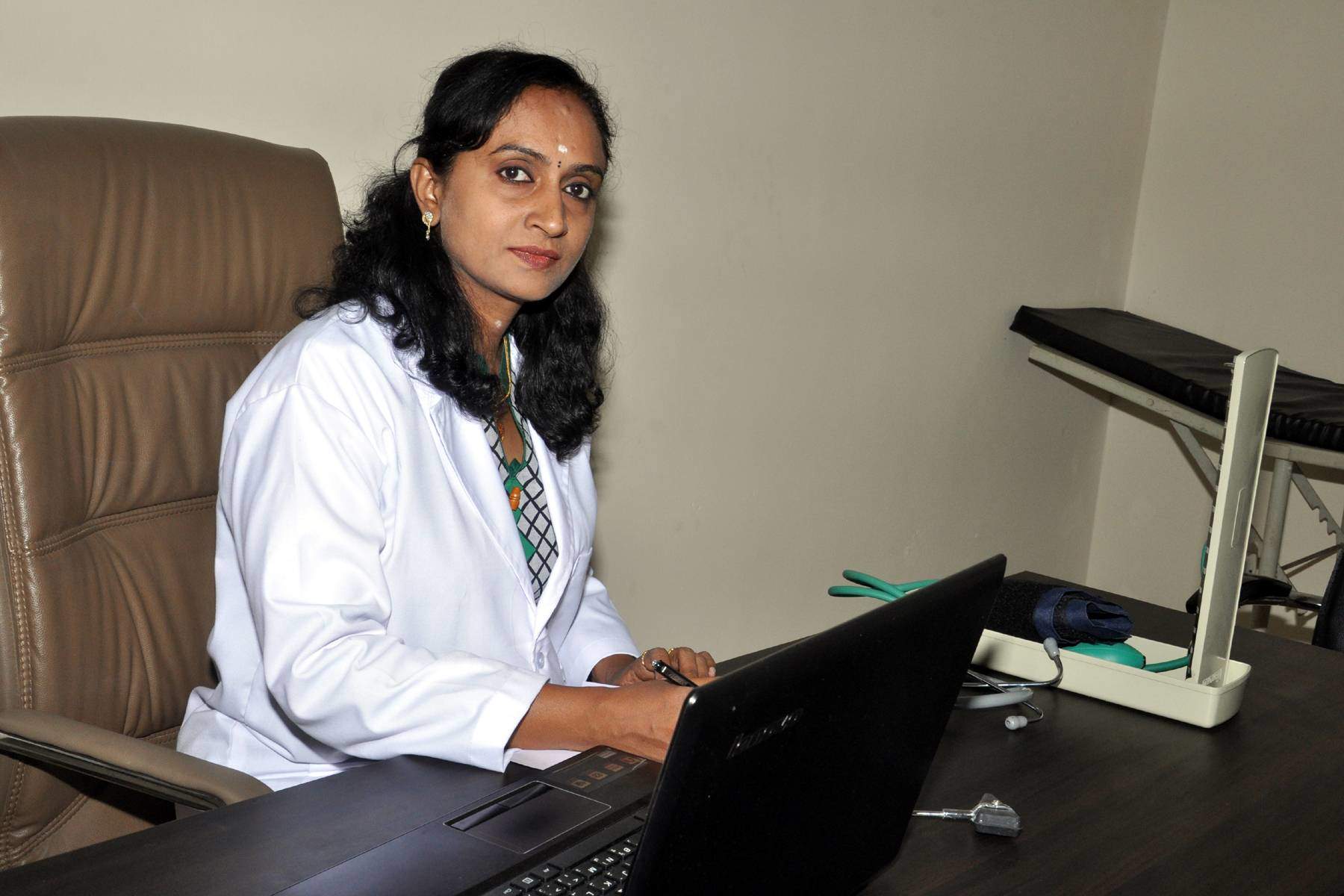 Dr.Mini Nair
Founder & Chief Physician
Speciality:
Education: BAMS, DEM, DSM
Dr. Mini Nair- Founder & Chief Physician- AyurHealing
Dr.Mini Nair a graduate from The Government College Of Ayurveda, Bangalore has been working in the field of ayurveda since for the last 23 years.
Apart from graduation in Ayurveda Dr.Mini Nair have additional educational qualifications of Post Graduate Diploma In Emergency Medicine (BAMS) and Post Graduate Diploma In Siddha Medicine (DSM).
Dr. Mini Nair started her career as Medical Officer with Kerala Ayurveda Pharmacy, Bangalore and Mumbai. She also had worked as Chief Physician at various Kottakkal Aryavaidy Sala Centers in Mumbai before moving to Santhigiri Ayurveda And Siddha Hospital, Bangalore as Medical Superintend of Karnataka State. She served in that institution for long 11 years and later founded her own Ayurveda venture, Ayurhealing Ayurveda And Siddha Hospital, Koramangala, Bangalore, to serve her thousands of patients.
Dr.Mini Nair's expertise lies in treating various Spinal Disorders and Panchakarma. Apart from her keen area, she deals with all cases, both acute and chronic with a unique medical combination of Ayurveda And Siddha medicine which has proven extremely effective in autoimmune diseases like Psoriasis, Rheumatoid Arthritis and for various conditions like Migraine, Sinusitis, Chronic Cough, Stomach Ailments, Gynecological Conditions and to improve low sperm count.We provide a unique ayurvedic treatments in Bangalore.
Apart from consulting patients, she is a talented public speaker in the realm of Ayurveda and conducted many workshops on Basic Principles Of Ayurveda And LifeStyles at the various forum like BSF Training School, BSNL, Canara Bank, Toyota etc. and conducted various TV shows on various topics of Ayurveda.
Dr.Mini Nair as a 'Kaiguna Doctor' to her thousands of patients, stands out differently in the practice of Ayurveda as she espouses the traditional science of Ayurveda as the basis, keeps a modern approach incorporating ideas of various other disciplines.