Mukhalepam- Ayurvedic Beauty Massage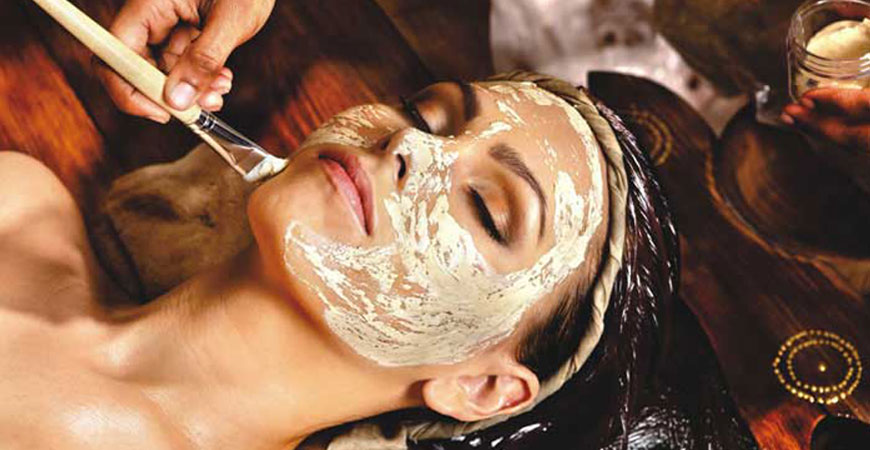 Ayurveda is a science of medication for overall health. In Ayurveda, you have a variety of treatments available to increase the beauty, glowness and the facial curtness of the skin. Ayurveda uses the natural goodness of nature for the betterment of the skin without side effects. Mukhalepam is a skin care treatment for the face which has its own importance. In this Ayurvedic facial treatment, only pure herbs and medicinal plants are used, which helps to free from wrinkles, blackheads etc.
Herbal Facial for glowing skin – Mukhalepam
Mukhalepam is a kind of skin care therapy where, different types of herbs, medicated plants, oils, ghee, juices of plants, fruits are used for skin protection and it also helps in preventing pigmentation or stains of facial skin.
In addition, Mukhalepanam Ayurvedic massage- skin care treatment is exceptionally successful in preventing cataract and strengthening the optic nerve of the eyes. The treatment likewise treats early optic disorders in children's too. There are many powerful herbal Mukhalepam ingredients used in ayurvedic face pack.
Benefits of Mukhalepam Ayurvedic Massage
Prevents wrinkles and tones the skin
Reduces pigmentation
Prevents aging of the skin
Reduces discoloration of facial skin
Reduces inflammation and pain
Those who have dry skin problems will be benefited since herbal medicinal ingredients are used in the treatment. After the Mukhalepam facial therapy, your skin remains hydrated for a good amount of time. Mukhalepam Ayurvedic face massage is the best herbal facial for dry skin.
At Ayurhealing, Ayurveda hospital in Bangalore Mukhalepam Ayurvedic Massage Treatment is almost like the modern facial treatment, but the only difference is that in modern therapy harmful creams with chemicals are used whereas in this therapy complete 100% natural herbs are used. It is also very healthy and It gives a natural glow to the skin and helps reduce skin problems in the most natural way.