cyanotic lips can be a major concern in your life. It can be due to underlying conditions like dehydration, medical conditions, exposure to the sun, cigarette smoking, lipsticks, too much caffeine intake, or pollution.
Ayurveda identifies the root cause and offers remedies to lighten your dark lips permanently.
SCRUB YOUR LIPS WITH LEMON & SUGAR
This natural scrub has the capacity to remove the accumulation of dead skin and results in results in smooth soft skin.
HOW TO DO IT?
Take a teaspoon of sugar and one tablespoon of lemon juice. Mix it well and exfoliate on your lips for a minute. And rinse it with cold water. Repeat this procedure at least 2 to 3 times a week.
HOW DOES IT WORK?
Lemon is a natural bleaching agent that lightens the skin's dark pigmentation. Sugar granules work as an excellent scrub to remove dead skin. Because sugar molecules contain glycolic acid which removes dead cells and promotes new skin growth.
Beetroot juice works wonders to lighten your lips to a beautiful pink shade. It eliminates dry chapped lips to keep your lips soft and supple.
HOW TO DO IT?
Cut a slice of beetroot and blend it to extract the juice. Apply on your lips, leave it for 10 to 15 minutes, then rinse it. You can also store it in the refrigerator and repeat the process.
HOW DOES IT WORK?
Beetroot is a natural bleaching agent which has red pigments and it also acts as a natural exfoliator to give you perfectly tinted lips.
SAFFRON
Saffron (Kesar) is an ancient ayurvedic herb. It contains crocin, safranal, and crocetin, which are capable of reducing melanin and lightening your dark lips.
HOW TO DO IT?
Soak a few saffron petals in raw milk and leave it for an hour and apply on the affected area. Leave this application for 20 minutes and wash it off.
HOW DOES IT WORK?
Saffron is anti-oxidant and also has skin-brightening compounds that improve your lip's complexion. Milk contains lactic acid which acts as a natural aid to reduce dark patches on your lips.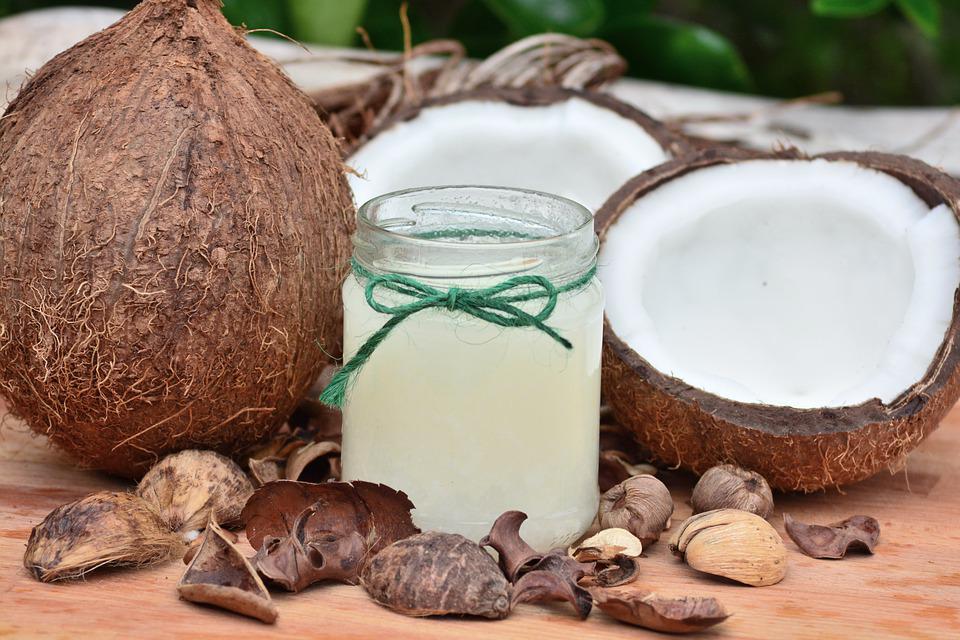 Coconut oil is ideal for dry and chapped lips. The moisturizing properties of coconut oil will prevent your skin from dehydrating and result in a soft supple lips.
HOW TO DO THIS?
Take a small amount of coconut oil and apply it on your lips allowing it to dry. Follow this process 1 or 2 times a day.
HOW DOES IT WORK?
Coconut oil contains lauric acid which helps to lock the moisture of your skin and also acts as a skin-lightening agent to eliminate the dark spots of your skin.
ALMOND OIL
Almond oil helps to rejuvenate and eliminate the pigmentation of the skin. It also prevents your lips from dryness and keeps your lips beautifully soft.
HOW TO DO IT?
Take a small portion of almond oil on your fingertips and massage it on your lips. It works best if you leave it overnight.
HOW DOES IT WORK?
Almond oil contains a rich source of vitamin E which protects you from UV rays. The emollient properties of almond oil will keep your lips soft and pink-tinted.
POTATO JUICE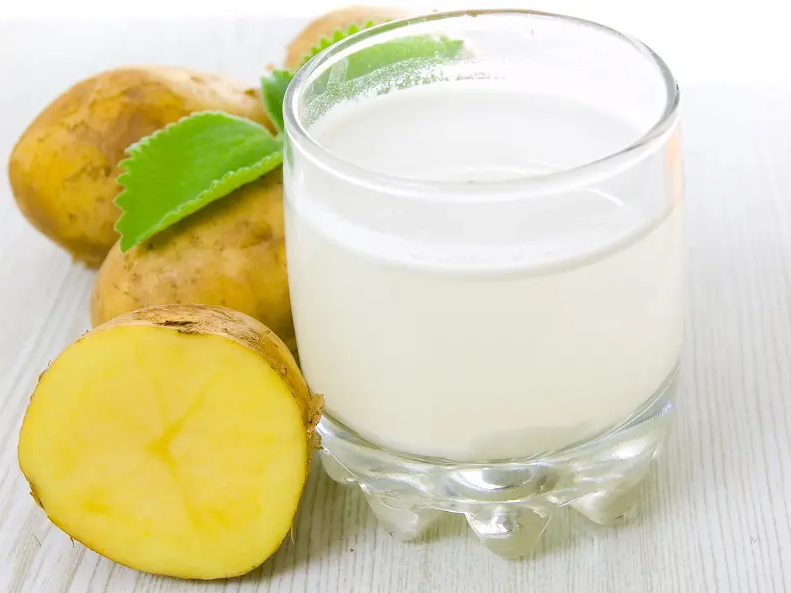 Image source: Stylecraze.com
Potato juice is the best remedy to treat lip discoloration naturally.
HOW TO DO IT?
Blend a potato slice and extract its juice. Let the application sit for 20 minutes, then wash it off.
HOW DOES IT WORK?
Catecholase, a natural enzyme present in potato juice, reduces dark patches and brightens your lips.
TOMATO PULP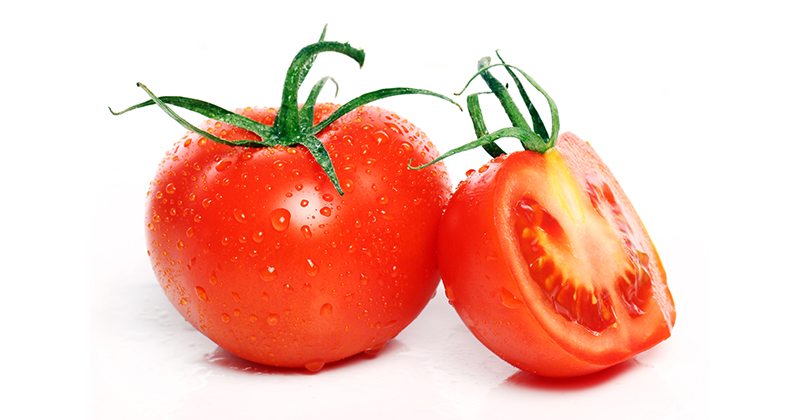 Tomatoes have the ability to protect your lips from sun exposure and also repair pigmentation.
HOW TO DO IT?
Apply crushed tomato slices to your lips before going to bed and wash them off in the morning to get those beautiful rosy lips.
HOW DOES IT WORK?
Tomato contains lycopene which acts as a natural antioxidant.
This property can repair dark lips and resorts lip color.
TAKEAWAY
There are many natural ayurvedic remedies to treat dark lips but there are some of the best remedies to eliminate dark-pigmented lips.
So what is your go-to tip for cyanotic lips?