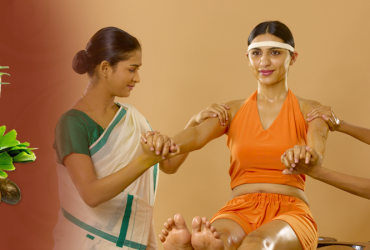 Ayurveda for Autoimmune Disorders
When the immune system of the body reacts against the tissues of its own body, it is called an autoimmune disorder. To put it more dramatically, the body becomes its own enemy. The immune system of your body keeps fighting disease-causing germs and bacteria, but in rare cases, the immune system might malfunction and fight its own body causing different disorders. These disorders may be caused due to genetic issues or due to mutations. According to Ayurveda, autoimmune disorders are a result of constant unhealthy lifestyle and diet. Ayurveda works at the root cause of the disease where it starts treating the malfunctioning immune system. There are Ayurvedic treatment for Autoimmune Disorder at Ayurhealing.
Here is how Ayurveda treats autoimmune disorders:
Toxin removal: Ayurveda starts working on removing the toxins from the body. According to Ayurveda, toxins or ama in the body interfere with the proper functioning of the immune system, which often leads to autoimmune diseases. Usually, shunthi, haritaki, pippali, maricha, hingu and saindhav lavan are used to detoxify the body.
Metabolism correction: Not only will Ayurveda detoxify the body, but it will also correct the metabolism which gets messed up when afflicted with an autoimmune disorder. Neem, guggulu, guduchi, vasa, patola patra and ghrita are used to correct the metabolism.
Increase in Ojus production: Ojus is the component which helps in the nourishment of the immune system. It is generally received from the food you eat. Due to the dysfunctional immune system causing the impairment of metabolism, production of ojas decreases to almost nil. Hence Ayurveda increases its production. Guduchi, haridra, manjishtha, amalaki, nirgundi, yashtimadhu and pippali are used to increase ojha production.
Immune system correction: Lastly, Ayurveda works at correcting the immune system. If the immune system is not corrected, then the above treatment procedure will just be useless. Ghrita, haritaki, bahera, amalaki, ela and dadim are used generally to calm the immune system and rejuvenate it. They help correct the immune system for normal functioning. Autoimmune disorders may not be easily treated, but that doesn't mean you cannot expect it to cure or witness a miracle. You just need some faith and confidence alongside proper treatment and you are ready to roll.
Related Post: Ayurvedic Lifestyle and Ways to Prevent Cancer