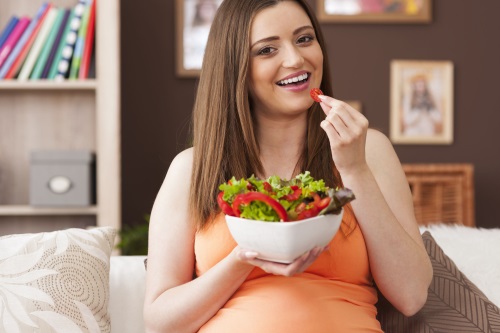 Pregnancy is the most important and blissful time for every woman. No doubt, it could be challenging also but no woman will complain against the problems she confronts during her pregnancy time. During pregnancy, the mother has gone through various changes especially her body in order to create support and development for her new life.
Besides its importance, pregnancy requires extra care to accomplish the pregnancy requirements like extra nutrients to body, mind relaxation and happiness. Fortunately, we are amidst hundreds of dietary suggestions that a woman can get from her near and dear ones about what to eat, how to eat, what to do and what diet plan she needs to follow. But according to studies, promoting the health of the mother and baby during pregnancy with the help of Ayurveda Treatment in Bangalore is the most efficacious way.
Ayurveda can be a wonderful complement to the mother when it comes to taking care during her pregnancy time. It is a traditional form of treatment that addresses the entire body, whether it is your mind, health, and spirit. The people seeking more balance in their life are turning towards Ayurvedic treatment on a large scale. Ayurveda is perhaps the oldest system of providing safe healthy and healing but still it is widely practiced today.



Ayurveda gives importance to the diet for healthy health during pregnancy. Nutrients play a vital role for expected lady. It governs the thriving health not only to the mother but also to the fetus.
Thus, it becomes imperative to pay extra attention to your intakes. It is to be suggested that soon-to-be-mom must start her every morning with a glass of fresh juice. If you are an egg lover then you should go for a boiled one. The Ayurvedic diet would be effective if you take proper intakes like you can serve yourself with some almonds, fruit pieces, and green vegetables. It would be better if you mention some Vitamin C which is a great sign for mother and baby both. Also add some salad to a meal such as a carrot, tomatoes and green vegetables.
As above discussed, pregnancy is an important time for any woman. The selection of the right diet is an effective step that decides the mental and physical health of the mother and baby both.

Now comes to the nine-month diet chart because the body of a mother crosses various stages and confronts changes during pregnancy and every phase has its own significance and meaning.

First month
Strive to treat yourself with organic cow's milk that has been boiled and cooled at room temperature. Take it once a day.
Second month
Add some cardamom and jaggery and any of the sweet herbs like ashwagandha, fennel with cow milk.
Third month
Take some milk and add some amount of ghee at least ½ tbsp. Boil the mixture and add a spoon of honey once it comes to room temperature. Honey should be raw, wild and organic.
Fourth month
Because it is the fourth month and it is very important to take tonic for your unborn child. For this, take one glass of boiled milk and add 12 g of unsalted butter. You can also add some jaggery and organic cardamom. Make sure the butter is organic and fresh.
Fifth month
Take homemade fresh cow's milk.
Sixth month
Make ghee at home while adding some crucial sweet herbs like fennel, jaggery, cardamom, etc.
this ghee will become impregnated with these herbs. For better results, take it frequently.
Seventh month
In 7th month, repeat the same process as the sixth month.
Eight month
Cook some organic oatmeal well with some ghee, milk and some jaggery. It is very excellent in this month.
Ninth month
In the ninth month, which is important because your delivery time is near, you can consider the same diet as above. All items are fine like ghee, honey, milk and so on.

Foods to avoid:
According to Ayurveda, when the food is sattvic it is pure and fresh. Ayurveda doesn't allow heavy diets like meat, oil, spices like chilies and fast food during pregnancy because a pregnant woman is too much fragile. These foods lead to increased pitta and heat in the body and also
reduce the digestive power.
Pregnancy is the time to bond with your child and with the help of Best Ayurveda Hospital in Bangalore, you can balance your physical and emotional changes. With Ayurveda Hospital, we help pregnant ladies with extra care and health treatment. Dr. Mini Nair, Best Ayurveda Doctor
in Bangalore at Ayurhealing Ayurveda And Siddha Hospital who herself is a woman treat her patients so genuinely and give them a special treatment so that they won't feel any trouble
during their pregnancy.